We believe that everyone should be enabled to 'Thrive' in the workplace and at Thrive Law we'll work with you to understand your business and offer the right solution in terms of employment law, mental health and well-being.
My mission is to educate and empower employers, ensuring the wellbeing of their staff with a strategy designed to change the established perceptions that only a blue badge represents disability. My own breakdown provided valuable insight into workplace concerns that need addressing, including the lack of support available to employers and employees alike and dealing with stigma.
Following my mental breakdown (what I now call my mental breakthrough!) I decided to set up my own employment law firm where my values around mental health as well D&I remained at the core of the business and are embodied in everything we do. Thrive Law was born, with just me in 2018 and is uniquely positioned as the only employment law firm who adopts this approach in the UK. I wanted to create an environment where I could thrive and where I would attract others who shared these values, to work with me in creating a thriving culture. One where we could show up as our true selves and bring our whole self to work. The best bit is that not only do the Thrive Tribe share our values, but our client's share our mentality and we partner with them to help effect meaningful change within their organisations. We are more than an employment law firm we can help you put your people first.
Jodie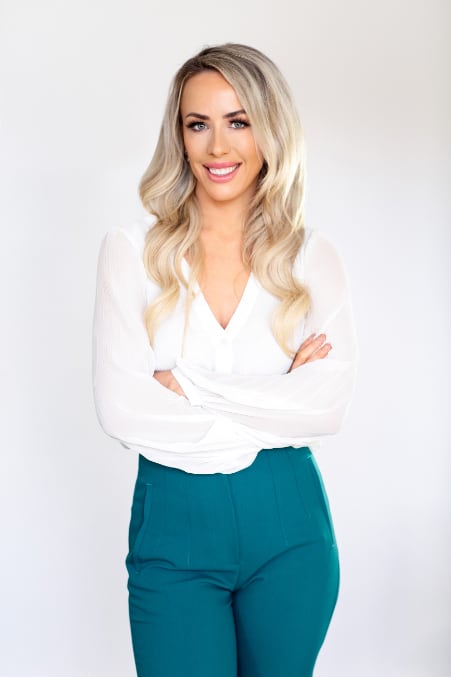 We want to take this opportunity to thank Thrive Law, and in particular, Imogen, for a truly fantastic service both legally and personally. Imogen went above and beyond to advise both myself and Nigel and also took great care in taking our personal feelings into consideration.
Sign Up To Our Newsletter