We believe that everyone should be enabled to 'Thrive' in the workplace. At Thrive Law, we will work with you to understand your business so that we can offer the best support on your employment law, mental health and wellbeing challenges.
Following my mental breakdown (which I now refer to as my mental breakthrough!) I decided to set up my own employment law firm where my values around mental health and ED&I remained at the core of the business and are embodied in everything we do. Thrive Law was born in 2018 and is uniquely positioned as the only employment law firm that adopts this approach in the UK. I wanted to create an environment where I could thrive and where I would attract others who shared these values to work with me in creating a thriving culture; one where we could show up as our true selves and bring our whole self to work.
My mission is to educate and empower employers with a strategy designed to ensure the wellbeing of their staff. I want to change the established perceptions of what constitutes a disability. My own breakdown provided valuable insight into workplace concerns that need addressing, including the lack of support available to employers and employees alike and dealing with stigma.
The best bit about Thrive? Not only do the "Thrive Tribe" share these values, but our clients share our mentality as well. We partner with them to help effect meaningful change within their organisations. We are more than an employment law firm; we can help you realise the benefits of putting your people first.
Jodie Hill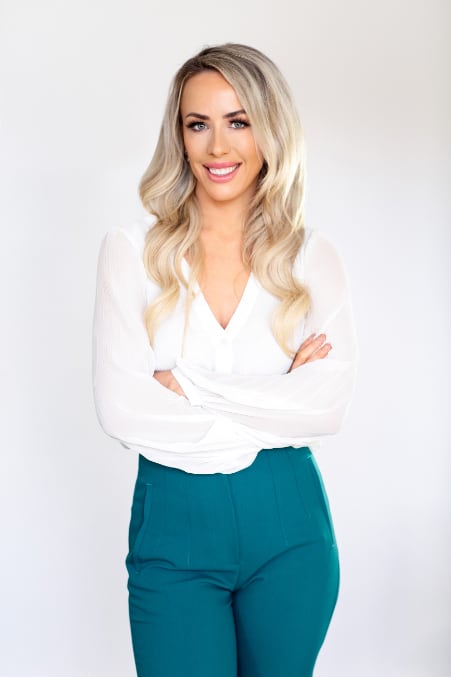 Jodie is a highly engaging and empathetic lawyer who makes an often difficult and emotional topic for many very clear. Her recent webinar with Furlearn (13-Nov-20) was more than just educational: Jodie's demonstration of her ability to answer individual issues quickly and clearly was illuminating and her care for her clients' welfare was obvious to see.
During our contract Thrive has provided invaluable support for Mulberry Risk as we have experienced rapid growth from a start up company. We have been continually impressed by everyone we've worked with from the Thrive team. Thrive's response times, deep knowledge, dedication and general work ethic has been a trusted resource that we have relied upon. Huge thanks to everyone for the support you've provided."

My experience of both Jodie and Alicia has been exceptional. Dealing with employment matters can be delicate and my circumstances were such that I was incredibly bruised by my situation. Jodie and Alicia managed my employment issues for me and in doing so helped me tremendously. I have nothing but praise for the team.
Jodie Hill and her Thrive Law team are outstanding employment lawyers with true ethical values. Their desire to fight for fairness in the workplace shines through in their approach to their clients and cases they take on. Thrive also provides excellent HR support to companies that support and protect both employees and employers. They have such a passion around improving mental health in the workplace and are campaigning to change the law. A very different approach to HR and employment law.
Jodie and her team provide exceptional service and advice. Despite the fact that they are exceptionally busy at the moment due to the altruism of Thrive Law setting up a free corona virus helpline, when learning that I had an imminent deadline for which I required a complicated query answering they responded within a couple of hours after conducting the detailed research that was required.
I found Jodie to be extremely personable as well as knowledgable and professional. She doesn't "sugar coat" things as so many people do in order to get clients with hopeless cases but rather is honest and straight forward. Something that I personally find extremely important.
I would absolutely recommend Jodie and the team at Thrive and I will certainly send any of my colleagues requiring a settlement agreement her way.
Sign Up To Our Newsletter