Workplace Culture Considerations: Legal Sector
Small budget? Big impact
The Solicitors Regulation Authority (SRA) has issued guidance to help law firms and those who work for them understand what the new rules on health and wellbeing in the workplace mean for them.
The SRA did so after receiving complaints that some law firms have an unsupportive, bullying or toxic working environment and culture.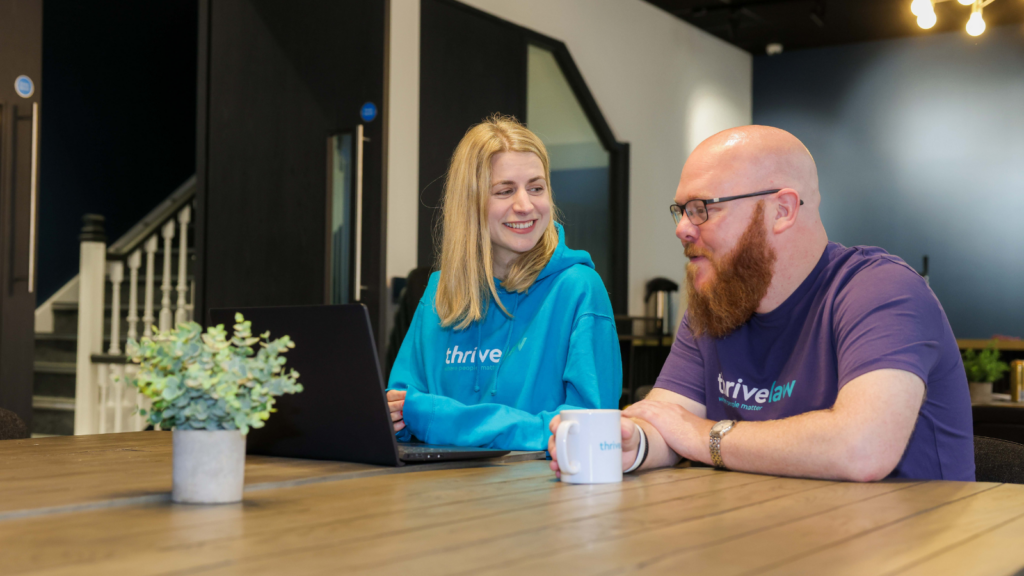 Paragraph 1.5, Maintaining trust and acting fairly, Code of Conduct for Solicitors, RELs and RFLs now expressly requires:
You treat colleagues fairly and with respect. You do not bully or harass them or discriminate unfairly against them. If you are a manager you challenge behaviour that does not meet this standard.
Further SRA research into workplace cultures in the legal sector revealed that:
Inclusivity, authentic leaders, a no-blame culture, reward and recognition, and supportive and collaborative teams characterise positive workplaces.
It is important to create a psychologically safe environment and balance wellbeing with a firm's commercial requirements and client expectations.
According to the SRA (and our own experience here at Thrive), law firms which operate their workplaces with these values in mind can enjoy benefits such as:
Lower turnover of staff and a subsequent reduction in recruitment costs.
Attracting new talent and growth, particularly small businesses.
Protection from claims if employees come forward and admit mistakes.
Professional indemnity renewal due to lower numbers of claims.
Higher new business and client retention rates.
Key learnings for the legal sector
Having a standard approach to allow your people to communicate openly and clearly with each other about how they work best is helpful for everyone and makes everyone more productive.
Supporting people with mental health conditions does not have to start only once someone is diagnosed. Applying the same principles regardless of diagnosis means there is a consistent foundation of support to all.
Having regular check-ins to talk about wellbeing helps to create an open conversation so that people feel comfortable in raising any concerns they have about their mental health.
It's the small, everyday actions and adjustments that make the biggest difference. You do not need a huge budget to have an impact on your team's wellbeing.
Resources
This includes quantitative and qualitative insights into workplace culture within the legal sector and a consideration of best practice at law firms of different sizes.
A new release from the SRA summarising its guidance for law firms and individuals working within the legal sector.
Several businesses, including law firms, were evaluated and profiled to demonstrate best practice in making reasonable adjustments for mental health.
Free thought leadership and knowledge sharing on topics ranging from mental health in the workplace to quiet thriving.