Neurodiversity at Work: Reasonable Adjustments
Examples of reasonable adjustments that may help your neurodivergent colleagues at work
Neurodiversity = The concept of neurological differences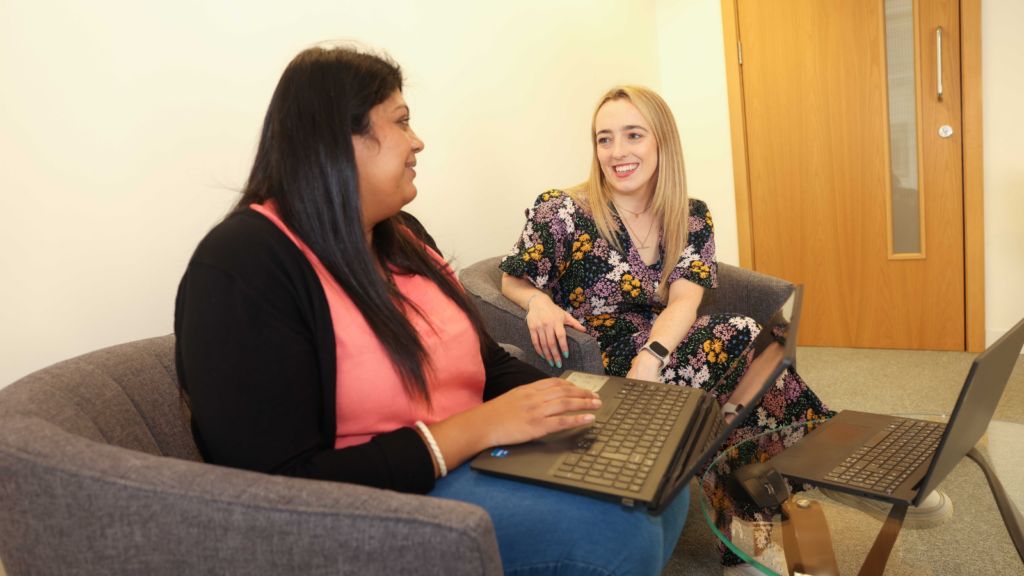 Neurodivergent = Adjective
There are many adjustments that you, as an employer, can make to better accommodate the needs and requirements of neurodivergent employees.
First and foremost, it is vital that you provide the wider team with education, coaching and training to understand why the neurodivergent employee has their particular needs. This will enable them to identify 'the signs' associated with the employee's condition, manage their own expectations, and help to remove the stigma associated with neurodivergent conditions.
Also, avoid placing the burden on the neurodivergent employee to educate everyone else, as this can have a negative impact—make sure the 'burden' is shared.
Environment
Provide an open space without isolating the employee. Have quieter rooms they can use if they want to. The workspace must also offer a degree of customisation that they can 'make their own'. Avoid hot desking where possible.  The employee needs to be able to customise environmental aspects to their liking. These can include noise, light, temperature and smells.
Other environmental adjustments you could make for your neurodivergent employee:
Standing desk
Noise-cancelling headphones
Fidget spinner
Dedicated desk
Working from home
Software and technology
Note-taking apps, read-aloud software and much more can support neurodivergent employees with carrying out their tasks. The following are a few examples of what is available.
Meetings: Fathom, for recording, transcribing, highlighting and summarising, which will help the employee to maintain their focus (note: sending out agendas ahead of meetings will also give the employee the opportunity to prepare). Caption.Ed is another fantastic example of such software.
Grammar and punctuation: Grammarly, for spotting and correcting spelling and other mistakes in text, which will reduce the employee's errors and boost their confidence.
Speech to text apps and tools, such as Speech on Windows and Dictation in macOS
iOS devices all have features such as Reminders, Dictation and Do Not Disturb that neurodivergent employees can tap into.
Recruitment
Deploy a recruitment strategy focuses on accessibility and encourages diversity in applicants.
Steps that you could take to achieve this include:
Supply interview questions ahead of the interview.
Consider the environment of the room you are interviewing in
Flexible working
Your neurodivergent employee may work better earlier or later in the day than is typical. They may also thrive better on their own or with a number of people to support them. Consider letting them manage their own day, including start and finish times.
Adjust policies
It can often be the case that neurodivergent employees may 'contravene' policies in the pursuit of carrying out their duties. Consider and review the policies themselves before escalating to disciplinary procedures. Think about which polices might place your neurodivergent team at a disadvantage.
Communication
The employee may be more comfortable with communicating via messaging services such as Teams than speaking on the telephone. Similarly, information dumps in emails may be challenging. Discover their best ways of communicating and evolve your interactions with them accordingly. Does the camera need to be always on? Could you do the meeting in person and on the move? Walking meetings can be great for some neurodivergent employees.
Assessments
Support is available for both employees and employers from the government's Access to Work scheme. This can include a grant for the employee and advice to an employer if changes should be made as reasonable adjustments. Costs isn't an issue when you use the free resources available.
Receive free employment law updates
Read monthly employment law updates from leading HR and employment law experts, sent straight to your inbox.
Disclaimer
Please note that the information contained in this guide is provided for general informational purposes only. It does not constitute any form of legal or other professional advice, and you should not use it as a substitute for advice tailored to your specific circumstances. We are not liable for any actions you take or omit to take in reliance upon the contents of this guide.