Stay Informed, Keep Thriving
Learning and knowledge sharing are in our DNA.
In our work with employers and employees of all kinds, we find barriers to progress that require our advice, support, training and consultation to overcome.
As we help our clients with this process, we pride ourselves in coaching and sharing along the way.
It means we develop progressive people wherever we go.
Sign up to our monthly newsletter and you can begin learning with us, too.
More Knowledge, Less Effort
Your Trust is Important
I've been working with Jodie and her team for about 6 months now. It's very easy to summarise when I am one of those who has historically found Lawyers…well….let's just say 'difficult' to deal with'…here is not the place to rant! In stark contrast, Jodie and her team are an absolute delight to deal with – a breath of fresh air from the 'typical' thing we get from Lawyers.  All the expertise but a big helping of real world, simple explanation and practical application.
Why can't every Law Firm be like this? If you haven't even had a conversation yet, you're missing out.  If you leave it 'til later, you'll then wonder why you didn't have the conversation sooner.  Seriously!
Fantastic advice received from this business. I was unfortunately placed on furlough from my  employer during my garden leave period which meant I would potentially be out of pocket. The information I was finding online wasn't helping very much however I came across Thrive Law offering free support with employment grievances due to Covid-19. I sent through an email to them outlining my concerns and within a few days I have received a detailed email with resources and guidance to help with my issue completely free of charge. Small acts of kindness like this are unheard of now days so it's refreshing to see a company  willing to go above and beyond for people in need. I have just started my own company so in turn, if I am in need of any paid legal assistance I will come back to Thrive Law for their support. I have also recommended them to a number of friends and family members.
The mental health first aider training with MHFA England gave us a far deeper understanding of mental health and its different forms. It also provided us with a simple structure in which to implement genuine support in the field, and also proactively encouraged us to empathise with anyone who we come into contact with. Mental Health training should be understood and prioritised by every business, as it's the lack of understanding that hides it behind closed doors, or it only rears its head when it's been allowed to manifest, prolonging the time needed off work.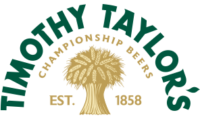 During our contract Thrive has provided invaluable support for Mulberry Risk as we have experienced rapid growth from a start up company. We have been continually impressed by everyone we've worked with from the Thrive team. Thrive's response times, deep knowledge, dedication and general work ethic has been a trusted resource that we have relied upon. Huge thanks to everyone for the support you've provided."

Jodie and her team are extremely passionate about employment law. Their values and beliefs set them apart from many of the top leading firms. It doesn't matter who you speak to at Thrive you know their values are aligned. The ethos are embedded within the culture of the firm and you can see each member of staff has been hand selected because they equally align with those values and beliefs. Thrives clients aren't just another bill, they really care about each individual client. Jodie and her team are amongst the very best in their field, their knowledge, experience and pragmatic advice on all areas of employment is second to none! I have no reservations in recommending Jodie and Thrive Law.
Find Your Platform
If emails aren't your thing, then we've got you covered—we're active on social media and regularly share most of what can be found in our newsletter. Just head over to your preferred platform and follow, connect or subscribe.